Guh... work. Summer jobs suck up so much of your time, especially when they aren't related to your chosen career path. So I'm falling a little behind with my summer projects, which was to be expected. I don't have much time for things other than sleeping and going to work. But I have a couple days off, so I'll be able to scratch a few creative itches for a little while anyway.
We went to Halifax today and I got to go to Chapters. I picked up a few new books.
- I love robots so this was a must have. It has various robot designs, ranging from pur sci-fi, cartoony, to steam punk style. Covers basics, even gives you tips on specific parts like joints and cables. Very good inspirational material and mechanical reference.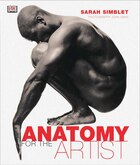 Anatomy for the Artist
- You can never have too many anatomy resources in my opinion, especially when you're doing character designs and trying to get a certain level of realism. This book is great. It has overlays that show the underlying bone structures, and musculature. It has lots of large color photos of models. Very clean and well posed. Each photo focuses on a certain part, and has in depth descriptions and tips for drawing each part. A lovely book I'm sure I'll be referring to often.

Erotic Fantasy Art
- A lovely inspirational and beautiful book of over a hundred sexy female paintings, drawings, and photography. It covers everything from vampire queens to bondage angels. It incorporates artwork from lots of different artists, and they are all stunning works of art celebrating the female form in various cultures, races, costumes, and even species. A great book if you're looking to create a sexy femme fatale and you're not quite sure how revealing to make her outfit :P
I've also been working on the Scissor Sisters project, and a practice hand model to keep myself busy. Hopefully you will see more from me in the coming weeks. Later!